I have authored five short books to help small non-profit organizations. They are: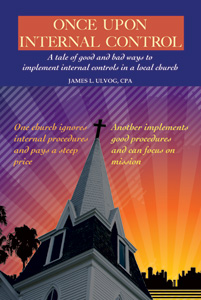 Once Upon Internal Control — A tale of good and bad ways to implement internal controls in a local church
A short fable illustrates how things can go wrong if internal controls are not in place and how internal controls can protect your staff. The book describes some basic internal controls a local church should have in place.
Once upon a time, there were two churches….
…One did not pay attention to putting in place good procedures. They will pay a sad price for the lack of internal controls.
…Another develops some good procedures, which prevent those troubles. They also are safe when attacked by anonymous accusations.
You may be thinking, why should we bother with all that internal control stuff in our local church? After all, our finance staff is very good at what they do. We trust them completely.
Through two simple stories, this fable shows why that is not enough. We should bother to set up good procedures to protect our churches, our staff, and ourselves.
While it is written in the context of a local church, the concepts described apply directly to all non-profit organizations.
You can get additional information and read an extract from the book here.
This book is also available at Amazon here.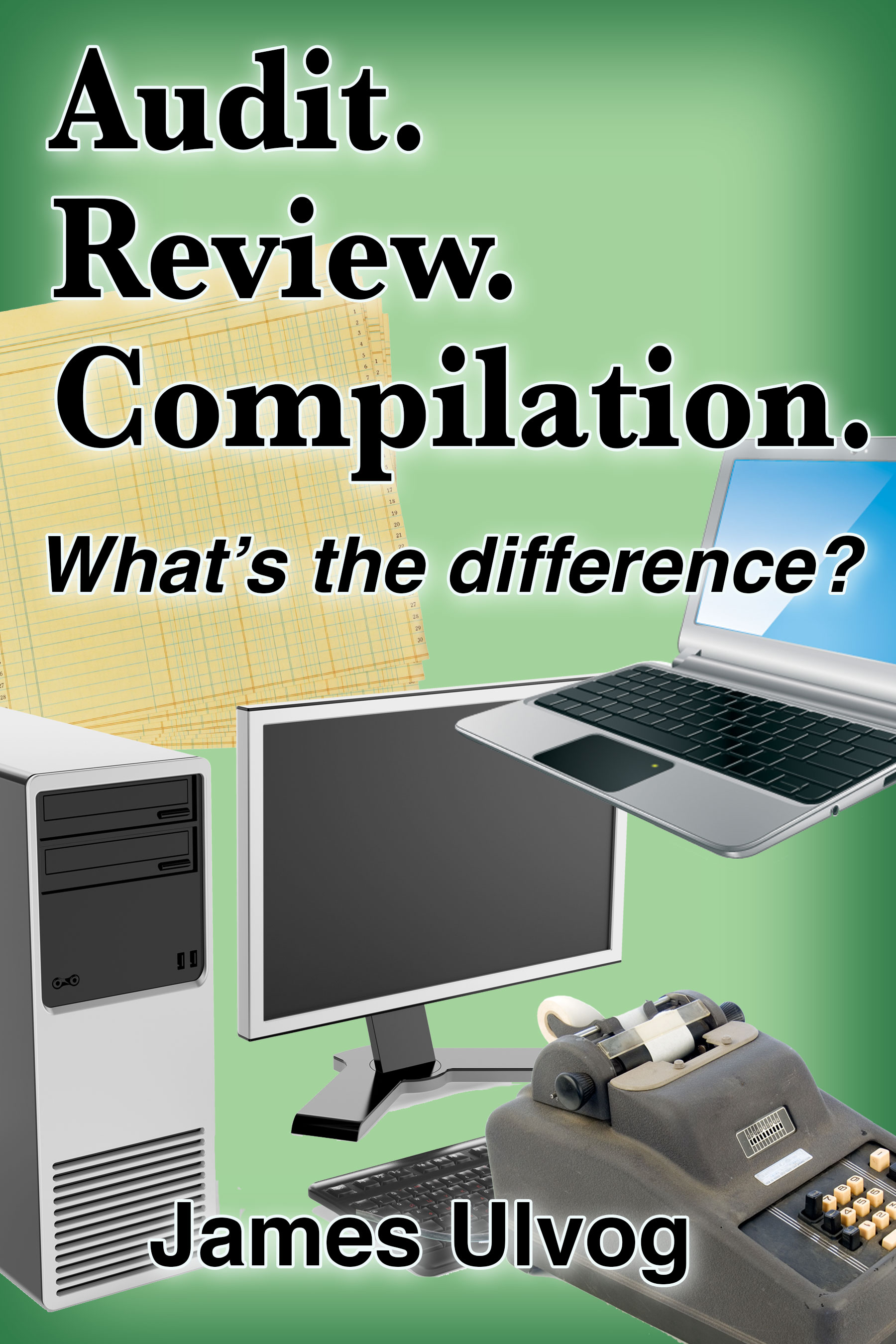 Audit. Review. Compilation. What's the difference?
Those are three levels of services a CPA can provide your business or nonprofit organization.
How are those different? This short book will help you understand each of the services and the differences using three illustrations:
A football game.

Buying a used car.

Filling up a bucket.
A more detailed explanation of the differences is also included.
Book is available at:
Churches Step Up to the Next Level — A Guide for Local Churches to Improve Their Accounting Operations and Internal Controls
Written specifically for local churches, this primer will help you step up to the basic internal controls and procedures every church should have. Key topics:
Why bother putting good procedures in place?

Fundamental financial procedures.

How internal controls protect your staff.

Basic internal controls that can be easily developed in the context of a local church.

Key tax issues to watch out for in a local church.
You can get additional information and read an extract from the book here.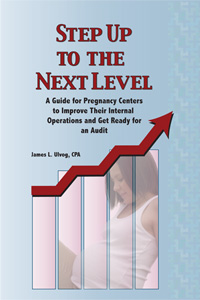 Step Up to the Next Level — A Guide for Pregnancy Centers to Improve Their Internal Operations and Get Ready for an Audit
The focus of this book is to help pregnancy resource centers improve their internal operations. It also provides background on what is involved in the audit process. This book covers most of the ideas covered in the previous book.
You can get additional information and read an extract from the book here.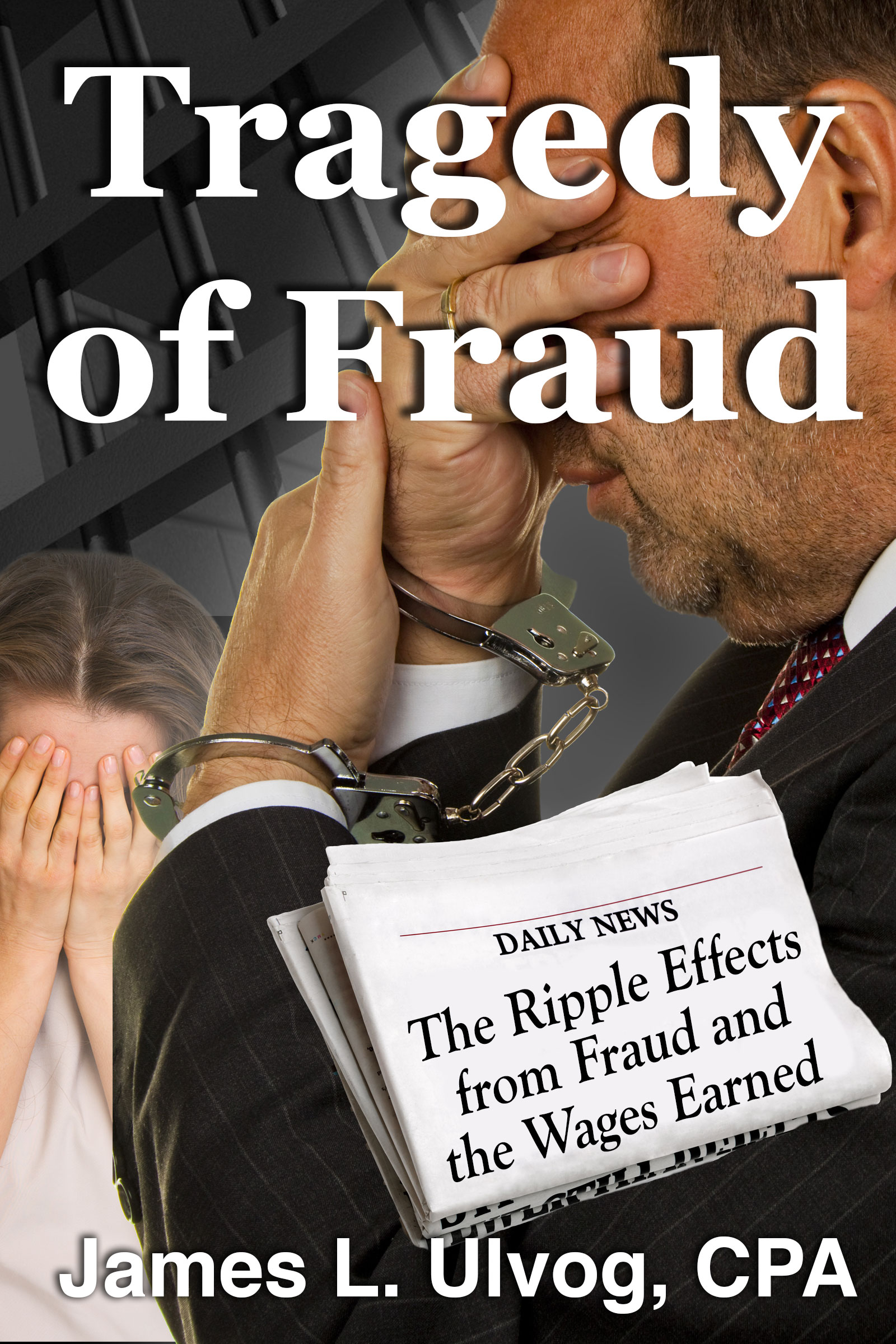 Tragedy of Fraud – The Ripple Effects from Fraud and the Wages Earned
There are ripple effects from fraud that spread out to harm innocent bystanders. The perpetrator draws a wide range of well-deserved wages that will be paid in full.
The book looks at two fraud incidents to learn what happens after a fraud is discovered. One took place in a megachurch near where I live and the other in the mayor's office of a small neighboring city.
The book closes with a discussion of the fraud triangle. That's the idea that three components need to be present for a fraud to take place – opportunity, motivation, and rationalization. There are steps an organization can take to reduce those factors.
This book is available in electronic and print format. You can find it at Amazon here.
This book is a compilation of posts that have been previously published on my blogs.
For more information on these books, please visit for the website of my publishing arm, Riverstone Finance Press.